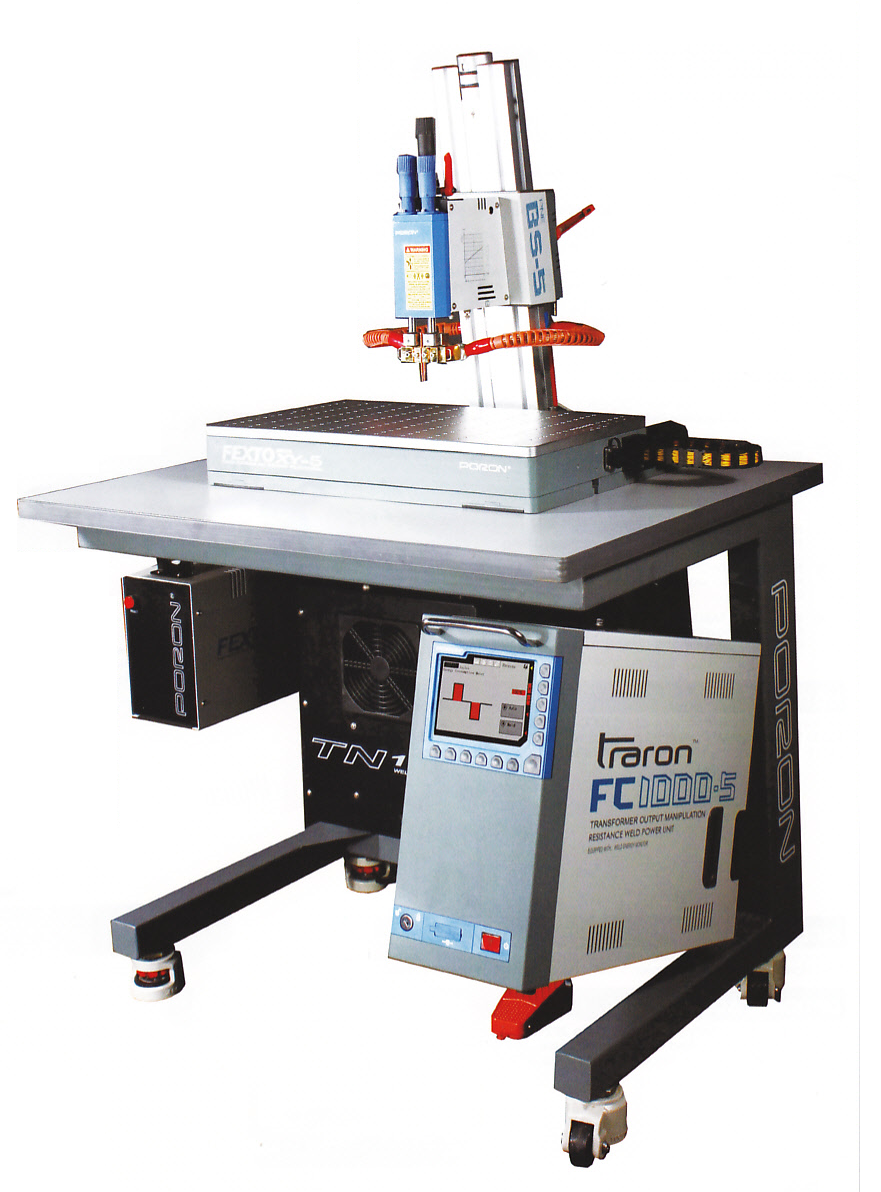 Modern industry places growing emphasis on agility, the need for systems with flexibility at scales not previously possible is becoming critical.
As flexible automation can handle a wide array of manufacturing tasks with few configuration changes and little downtime, these benefits especially important for manufacturing plan which frequent changeovers of parts or firms handling small production lot sizes.
FS1000-5 FEXTO flexible automatic tab welding station is an ideal system by apply reprogrammable processing, computer coordination of cycles to enable the simultaneous production of different type of batteries with minimum on-line setup time and costs.
The tab weld station was designed according one of company patent technologies of "TRANSFORMER OUT PUT MANIPULATION [ TOM ]". It is a brand new welding control theory which invented by our R&D team at 2005, latest large energy control method applying in resistance welding field.
Our system is not a full automatic machine, it was designed base on philosophic of using minimum human resources but fully adapted with computerizes flexibilities and hard wares to gain sufficient degree of production efficiency, where traditional automation systems were extremely limited in the scope.
It equipped with FC1000-5 power supply with a built in weld monitor, if hooked up with TN1000 weld transformer, maximum output current is over 10000 amperes, when connected to the BS-5 differential pressure weld head, power can successfully welding tabs up to 0.2mm or 0.3mm tabs pre-punched with current blocking slot.
Further, if system hooking up with FEXTO S-5S series AC servo XY platform, the
combination adds as a high efficiency tab automatic welding station, where tab welding can both done as manually, semi-automatic. Or once batteries and tabs were located by a steady weld fixture, after inputting weld coordinates and energy of each weld into the computer, the whole operation can be running as a high speed
automatic welding machine, which can handle all tab welding in high speed way.